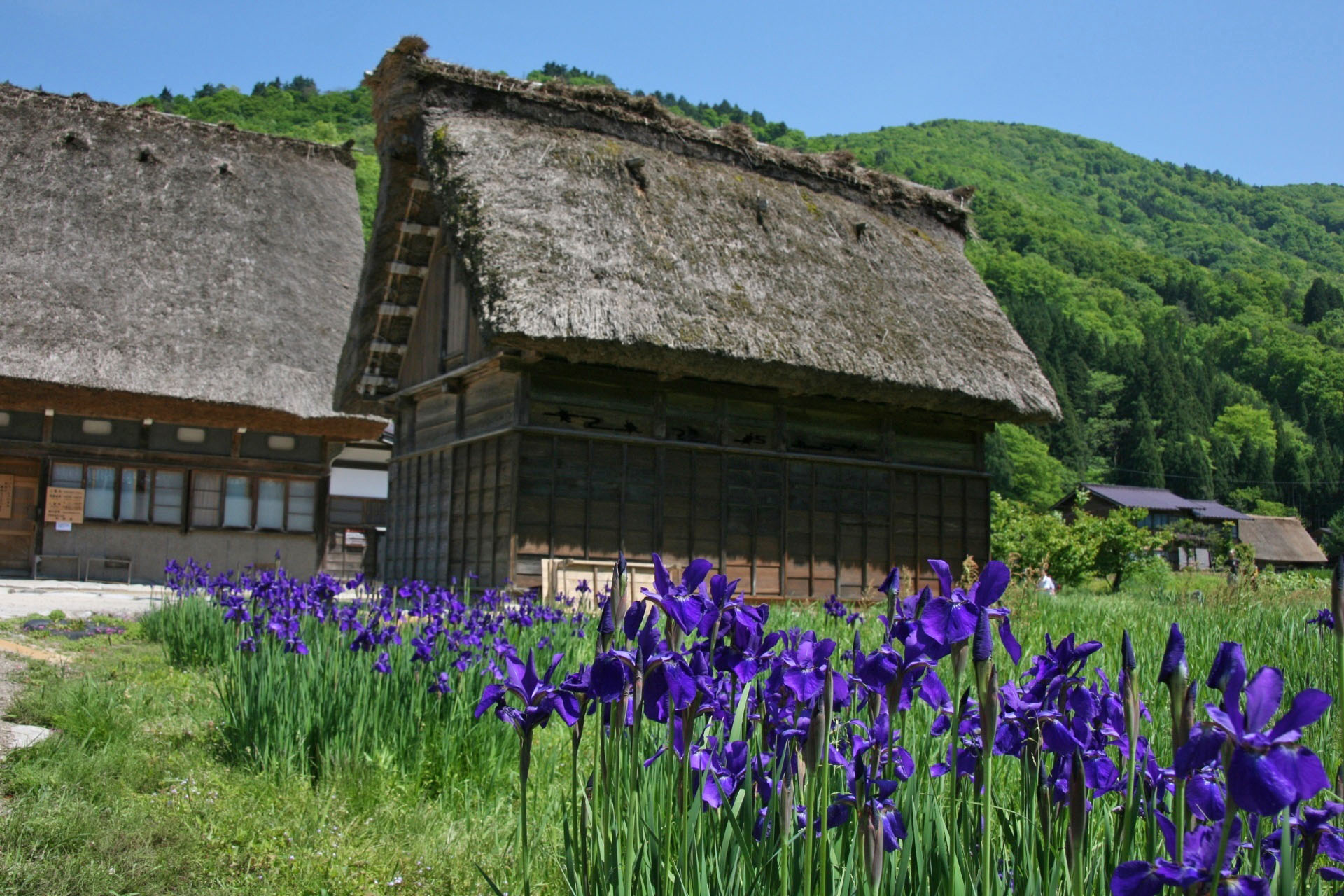 Shirakawago in May
Shirakawago known for its beauty in the snow season and autumn leaves season.
Actually, it is also very beautiful in the fresh green of May.
Green Rice Field With Water, and the appearance of houses of 'Gassho-zukuri building' lined with background of lovely-colored Ayame-Japanese Iris is exactly the beauty of traditional Japanese satoyama landscape.
The sight that you will think "Japan is beautiful" spreads out in front of you.